PRESS RELEASE
Phuket Pride week 2017
The Phuket Loves You Club (PLU) in its sixth year of promoting Phuket Pride, enabled our community to raise in excess of 190,000 Baht which will be donated to various LGBT & HIV/AIDS charities or initiatives in Phuket. This amount brings the total of monies raised in the past 6 years to almost 1.8 Million Baht.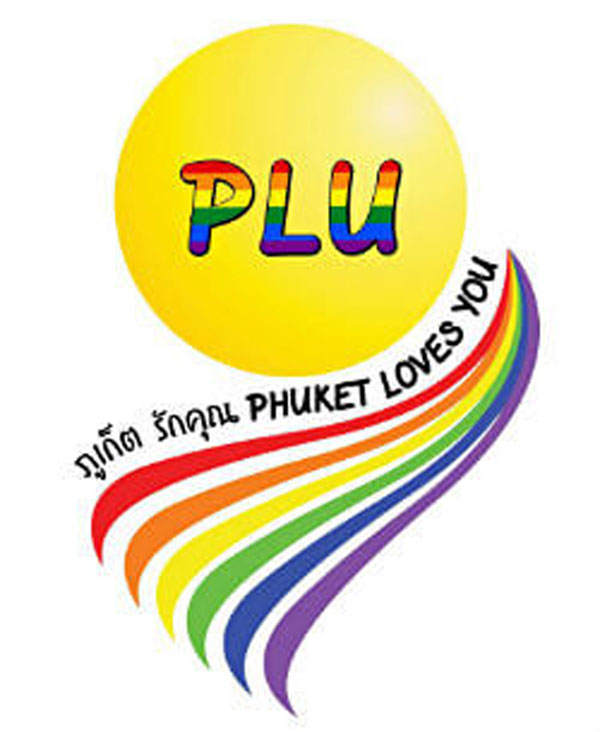 The following are the organizations and initiatives that will receive these donates: The Life home Project Foundation Phuket and the PLU Community/HARP project which is working to increase awareness of HIV/AIDs, encouraging safer sex, knowing your HIV status, if tested positive how to receive medical care, providing financial support for additional testing if positive and distributing of free condoms and lube to the Gay areas of Patong.
 This year, money was raised from several events throughout the week including a Gay Boat Cruise to James Bond island, Beach side Dinner & Charity auction, Stargazer Talent contest, and The Big Event featuring Mr Phuket Pride 2017 Contest. Besides moneys raised at these amazing events, Pride received generous donations from other events held during the week and from businesses and individual people.
 Be Strong – Be Healthy – Be Happy was Phuket Pride's 2017 theme which reflects the changes in attitudes of our LGBT brothers and sisters in Thailand and South East Asia.
 During the Beachside Dinner held at the Sala Bua Restaurant, Impiana Resort Hotel in Patong, Karex Berhad were given a Citizenship Award for their tremendous support of the PLU and for donating 260,000 free Carex condoms and lubricant over the past 4 years, which received a standing ovation from everyone present.
 The Phuket Loves You Club Community Services Award was this year re-named the John Bowell Community Services Award in honour of the hard work and dedication from Mr John Bowell, who was Secretary and Treasurer of Phuket Loves You Club over the last six years. John, unfortunately passed away last September.
This year the 'John Bowell Community Services Award' was given to Ms Nutsuda Rodchong "Khun Ya", the Public Health Technical Officer for Phuket's Provincial Health Department. She has been instrumental in assuring to the PLU and the community that the health of our LGBT community will always be in the forefront of the HIV fight in Phuket.
 The Chairman of the PLU Ian Phillips said "This year, bringing together a week of events and trying to plan them was extremely challenging, and could only be done by the hard work and dedication of many people Thai and Farang and the venues which made these events happen, and of course all those who attended them, many of whom were new to Phuket Pride. Their feedback is that the mix of events made for a unique and very enjoyable experience.
 We would very much like to apologize that the Grand Parade through the streets of Patong did not take place, but we felt that due to the passing of King Rama 9 it would be inappropriate to hold the Parade this year.
 On behalf of the PLU Club, we would like to thank each and every one for supporting our events, we should all be very proud also of the amount of money raised for Phuket Charities. The amount of almost 1.8 Million Baht raise over the past 6 years is a credit to everyone involved".
 For information on how to get involved in the PLU as a volunteer or sponsor, please email: info@phuket-pride.com.
For up-to-date information about PLU activities and view our Pride 2017 photo gallery visit our web site: www.phuket-pride.org