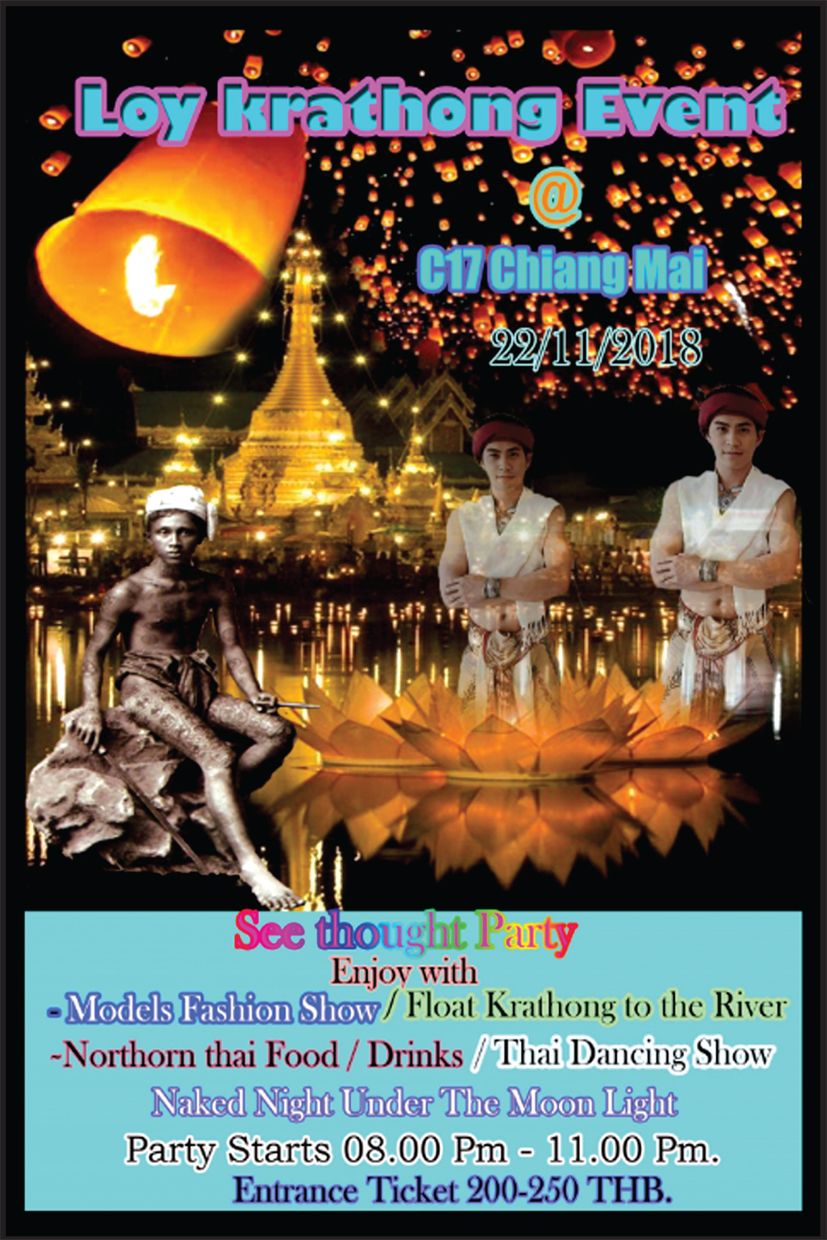 Chiang Mai Gay Sauna
For some gay fun in the afternoon, Chiang Mai has two gay saunas where you can laze around the pool.  Club One Seven has been open four years,  and has a wonderful location right on the banks of the Ping River, a couple of Km south of the city centre.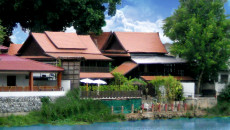 The one hundred and thirty year old classically styled teakwood building is perfectly
placed within lush tropical gardens with a river terrace offering superb views of the waters of the Ping as they serenely pass by on their long journey to the Gulf of Thailand.  Facilities include, bar, fully equipped gym, sauna, steam room and maze.
Club One Seven is also a guesthouse offering an ideal option for guests who like a relaxed and peaceful place to stay.  They offer eleven different air-conditioned rooms in various styles providing a unique real Thai experience.  Deluxe rooms include vintage four-poster beds and antique wooden Thai style furniture to transport you back to the lifestyle of the ancient Lanna Kingdom.
Chiang Mai's other gay sauna with a pool, is the old foreigners favourite and Chiang Mai institution, the House Of Male, which opened around sixteen years ago.  Located on a quiet soi behind the Kad Suan Kaew shopping Mall, House of Male is close to both the trendy Nimmanahaeminda road area, Chiang Mai's smart nightlife district, and Chang Puek/Santitham where most of the gay hotels and guest houses are, as well as many other gay venues.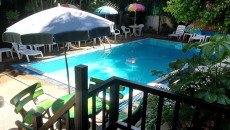 House of Male too is situated in a magnificent old teakwood house with exhibits many traditional Lanna style design features.  Facilities include a small gym with weights etc, and an outdoor space with lounging areas around the pool, a steam room and showers.  A bar and relax area is also located downstairs.
A relative newcomer to the Sauna scene is Out Sauna, this opens only in the evening and attracts the late crowd after clubbing at nearby G-Star Vintage one of Chiang Mai's two big gay clubs located in Chang Phueak.  The Other is See Man Pub near the Nimmanhaeminda area.  Both clubs have a show with coyote boy dancers, are open late and very popular with younger gay Thais.
For other gay nightlife, Chiang Mai has four go-go/host bars with sexy shows, and a number of beer bars catering to gay foreigners.  There are also several gay owned restaurants.  For more details see our map or visit www.gayinchiangmai.com, which has a full online guide and all the latest news from gay Chiang Mai.