The holiday season is traditionally replete with new music releases. Jared Orlin looks at the latest offerings from Lady Gaga, Celine Dion, Danny K, Avril Lavigne, and more, all vying for a share of your Christmas shopping budget.
credit: http://www.mambaonline.com posted by Jared Orlin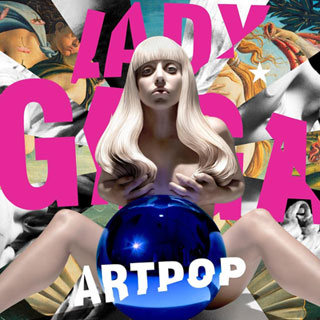 LADY GAGA- ARTPOP
It was bound to happen, eventually – the Mother Monster and queen of meat dresses has made an album that won't blow you away. It won't shock you, it won't awe you and it certainly won't make you feel like she understands what it's like to be gay. Is Gaga going for a more mainstream sound or is it a case of too much of a good things is oh-so bad? It's like she's run out of ideas. ARTPOP is low on the bells and whistles, the shock factor and coolness that we're used to. Instead we're getting tired of the same old "ma ma ma maah" beats and Gaga stringing/singing a series of odd words together to make it sound quirky.
It worked for Bad Romance, but this time round, the charm's gone. It's not that ARTPOP is bad, nor that she's "lost it" (although some critics think she has), the truth is that Gaga is a victim of her own need to shock the world with outrageous stunts, both musical and red-carpet. It's her own fault really; she's lulled us into thinking she's got an endless arsenal of cool, neat tricks up her sleeve. We expect more because, well, because Gaga's let us think there's more.
Thematically, you'll hear songs on love, fame, sex and Gaga's favourite topic to sing about: herself. It's not as dark as her previous album and the pop and dance styles of her former hits like Bad Romance and Paparazzihave been swept aside in favour of electronic dance beats interspersed with many catchy pop hooks and choruses. But it's not enough to save the album.
There are some stunning tracks (like G.U.Y, Aura, Gypsy and Do What You Want with R Kelly) but there are too many clunkers too, most notably Venus, whose lyrics are so bizarre, the song becomes horribly laughable. Gaga's voice is incredible though – you can't fault her there. And it does the EDM beats justice. Oh and then there are those endlessly pesky Madonna comparisons (to Gaga anyway). Listen to Donatella and Fashion! and you'll hear the unmistakeable homage to Madge. ARTPOP is going down as the album that's seeing her losing her pop crown. Pity, as knowing Gaga, it was probably a fabulous crown made of deer horn, racoon fur and Kermit the Frog. Sounds fabulous, doesn't it. But fabulous, ah, well that's what's missing from ARTPOP. It's good but it's just not fabulous enough.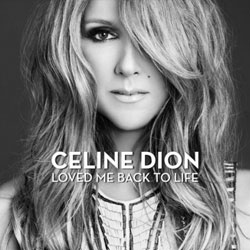 CELINE DION – LOVED ME BACK TO LIFE
You know how some musicians refuse to ever change, evolve or get with the times (we're talking to you Owl City)? Well, not Celine. After 10 English albums, the queen of schmaltzy pop has finally decided to shake things up on album #11, Loved Me Back To Life. It's not a massive overhaul, but it's enough to make her fans sit up and notice. So what's new? Hints of R&B – yes, really, R&B and perhaps even a teeny, tiny hint of hip hop here and there. Plus some dance. You'll hear it clearly on the opening track, Loved Me Back To Life, written by Sia Furler (who did the vocals on the David Guetta dancefloor hitTitanium). Celine's still-incredible voice does a couple of warbly staccato tricks on the lyrics. The message is clear: I may be a mom, but I'm a cool one.
Another sign of some obvious change is the jazzy cover Water And A Flame, originally penned by Daniel Bedingfield, where Celine drops the high notes for a deeper, almost whiskey-soaked voice. There's alsoThankful, a big, inspiring ballad filled with Oprah-esque ideas and a chorus of gospel singers doing back-up. There's an interesting bossa nova-ish cover of Janis Ian's At Seventeen, which Celine reworks to be more of a warning about wasted youth than a rueful lament. You'll also need to check out the two duets – Overjoyed with Stevie Wonder and Incredible with hip hop muso Ne-Yo, whose voice doesn't quite match Celine's, but the song is saved by the surprise collaboration and the fact that it's so ra-ra it could double as an Olympic anthem. We also love the power-pop ballad Somebody Loves Somebody.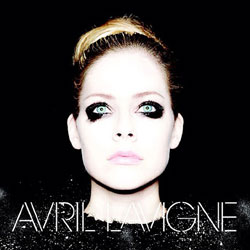 AVRIL LAVIGNE – AVRIL LAVIGNE
Avril's still going for that rebellious, angsty teen vibe on this, her fifth album, although there's no skaterboy punk here – she's now all grown up at nearly 30-years-old and is married to Nickelback's lead singer, Chad Kroeger. Fans will know that there's more than one Avril Lavigne – there's the punky, in-your-face Avril who likes to defy authority and graffiti walls (or at least, sing about it) and then there's Avril the pop princess, who can belt out gorgeous ballads, all the while showing off her powerful voice. Her new album delivers a little of both, but in a more pop-rock effort. Think Kelly Clarkson (without the country) or Ke$ha (without the skankiness or electro).
The album's first single has been a massive hit, Here's To Never Growing Up, a rocking eff-you to her teenage years and a big 'hell yeah' to embracing Peter Pan syndrome. There's also Rock N Roll, which is typical Avril (fans will dig it) and notably, a duet between Avril and Chad called Let Me Go, which goes straight for a rock ballad, sounding more like one of Nickelback's slower songs than an Avril Lavigne song. Bad Girl, which features Marilyn Manson, goes fast-paced and catchy into territory that Rihanna, Katy Perry and Lady Gaga have dominated lately: slutty/sexy. The expected fourth single Hello Kitty sounds like vintage Gwen Stefani in her 'Harajuku girl' days.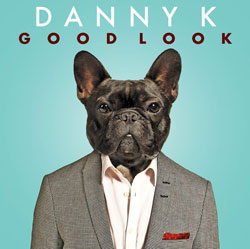 DANNY K – LOOK GOOD
After more than 12 years in the biz and with six albums to his name, Danny K has reinvented his sound on his new album, his first in three years. He's always had a bit of a soulful, R&B edge to his brand of pop music, but Look Good is a giant step in a new direction, and sees Danny well on his way to becoming South Africa's answer to The Artist Formerly Known As Prince. The move's definitely a gamble but it pays off big time on the 11 tracks, one of which is a cover of the Stevie Wonder/Michael Jackson track I Can't Help It and one of which is a remix of the album's hit first single, the catchy Brown Eyes.
Danny manages to hit all the high notes – and the right notes – with his impressive falsetto (who knew he had it in him!) and manages to sound like a cross between Prince and Justin Timberlake. It's hot, it's fresh and it's very, very sexy. We're loving Brown Eyes as well as its official remix, called the J23 Remix after his late brother Jarren, which features long-time collaborator Kabelo as well as HHP, Reason and Bricks. Also worth putting on repeat are the title track Good Look, the house-heavy Personal Paradise (featuring Donald), the very catchy I Can't Help It and Body Type, which, with its saucy lyrics and electro beat, may just be the sexiest Danny K song we've ever heard.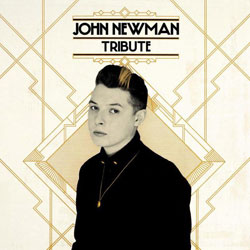 JOHN NEWMAN – TRIBUTE
John Newman may have one of the most generic, non-stand-outy names in music, but the American-born singer who now lives in the UK is a name worth remembering. At just 23, the soul/pop muso is being compared to Adele, Duffy and Will Young with his breakout album of songs about the torture of love lost and sheer exuberance of being in love. His voice, which has an almost Tom Waits-like rasp to it, sounds far more layered and mature than you'd imagine from someone so young-looking. But the album is a good example of why you shouldn't judgeg a book by its cover.
The first two singles, Love Me Again and Cheating, are catchy, fun and worth having on repeat, but don't stop there. Opening track Tribute has a long pop-culture/commentary intro but when John does finally let rip with the vocals, it'll melt your heart a little. Yes, it's that romantic, so play it for someone you love. There's also Out Of My Head, a soulful lament of a tortured soul, and, by contrast, the upbeat (but still a bit moody) Gold Dust. This is an album that needs repeat playing, so all the subtleties and nuances have time to sink in.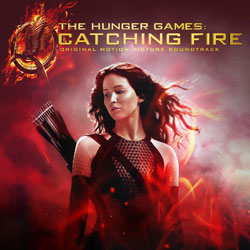 VARIOUS ARTISTS – THE HUNGER GAMES: CATCHING FIRE SOUNDTRACK
It's one of the biggest films of 2013 and part two of an epic franchise that's making huge showbiz waves and has turned stars Jennifer Lawrence and Josh Hutcherson into global superstars. The rest of the cast is extremely A-list; Lenny Kravitz, Stanley Tucci, Donald Sutherland, Philip Seymour Hoffman, Woody Harrelson and uber-hottie/gay pin-up Liam Hemsworth. Now here's the music that accompanies the film's epic and emotional moments.
Expect a mix of genres on the film's soundtrack: electronic beats, pop, R&B, rock ballads…almost every aspect of popular, current commercial music is covered. What shakes things up, though, is the variety of top-notch artists who're as A-list as the cast. Listen out for Christina Aguilera's uplifting pop track We Remain, rockers Imagine Dragons with their catchy Who We Are, The Lumineers going country rock on the ballady Gale Song, the album's beautiful lead single Atlas which was written specifically for the film by Coldplay and then second single Elastic Heart by Sia, featuring Diplo and The Weekend. And for a touch of ingenuity, New Zealand singing sensation Lorde does an incredible cover of Tears For Fears' mega-hitEverybody Wants To Rule The World, stripping away the original synthpop for a dramatic vocal performance that twists the lyrics to make them sound almost evil. It'll haunt you…