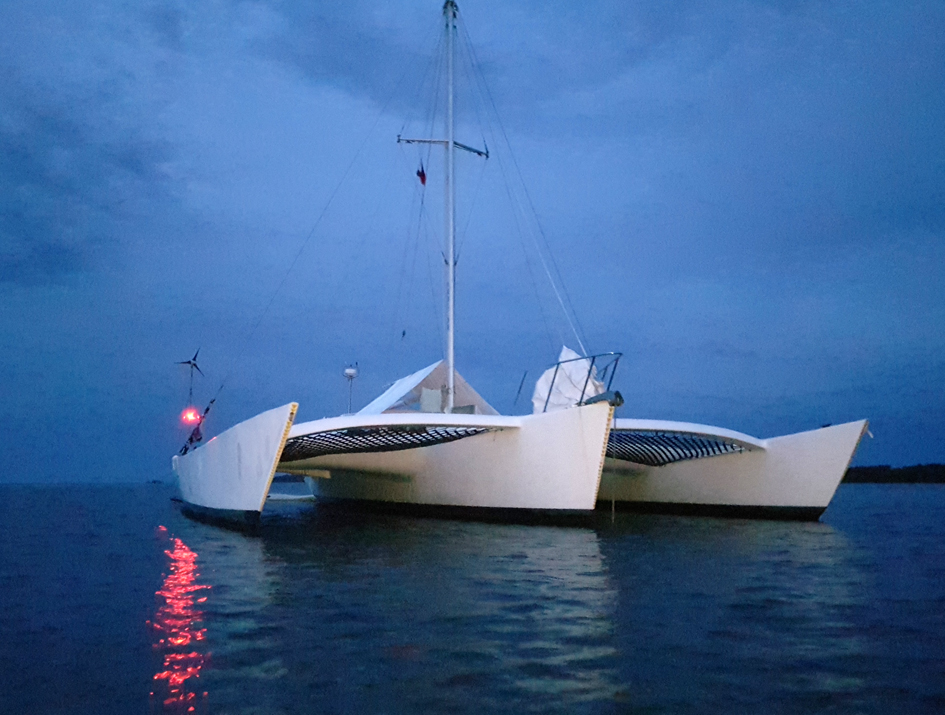 Thaipuan interview with HOT BuOYS Sailing
I have had a chance to sit down and interview Captain Philip. He is the owner of HOT BuOYS Sailing a huge trimaran sailboat that is starting gay tours to/from Phuket.
Q. Tell us about yourself.
A. I am an engineer who semi-retired to Hawaii and built and operated a gay bed and breakfast. About 10 years ago I decided to set to sea and purchased a sailboat that is big enough to share with other guys. I have sailed mostly around SE Asia and have crossed the Pacific Ocean about 1.5 times.

Q. Could you first tell me about your business name?
A. Well first of all a big hello to everyone and it is good to be back in Thailand. I found the term in a book about sailing. This was before I purchased my sailboat. The book was discussing the subject of navigation and channel markers. If the marker is floating, it is called a buoy.  If it is lit at night with a blinking light it is electrically hot, hence the term hot buoy. I thought the term was perfect for the name of a boat. In most of the world, the word buoy is pronounced exactly the same as the word boy.  So we are named Hot Buoys Sailing.

Q. I don't see any indecent pictures on your website, however, you do mention nudity and what you call "clothing optional beaches". Do you take guys to nude beaches? Where are these beaches?
A. I want to first explain the term naturist. A naturist is simply a person who prefers the natural state of the human body. Clothing serves only one valid function. That function is protecting the body from harms like extreme cold and abrasion. Unnatural reasons to wear clothing include embarrassment, fear, and vanity. Sometimes clothing is just silly. For example guys who wear clothing in the shower are simply getting their clothes wet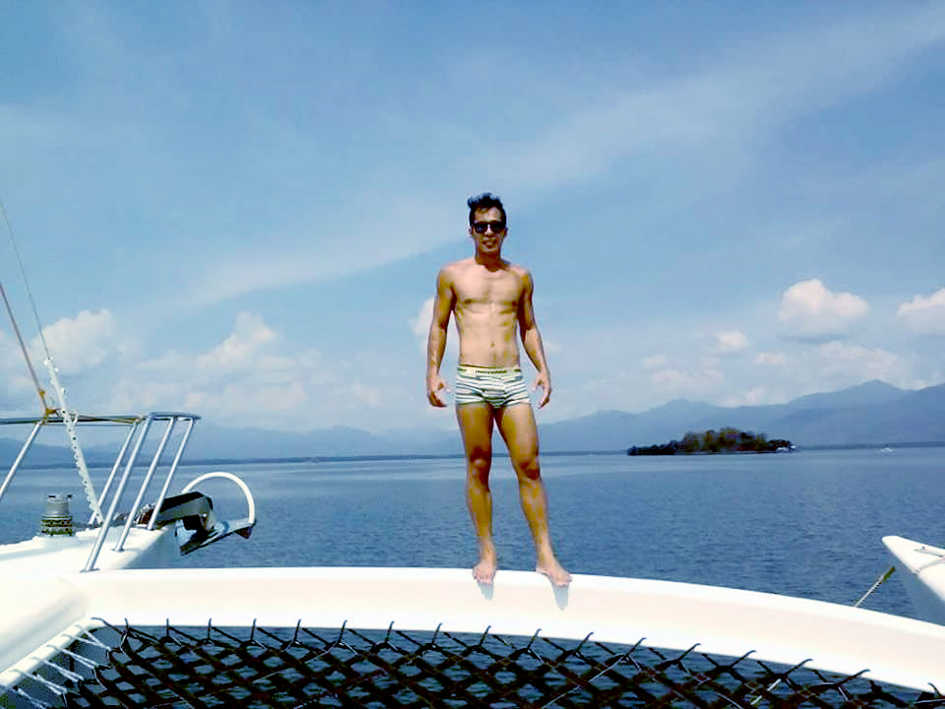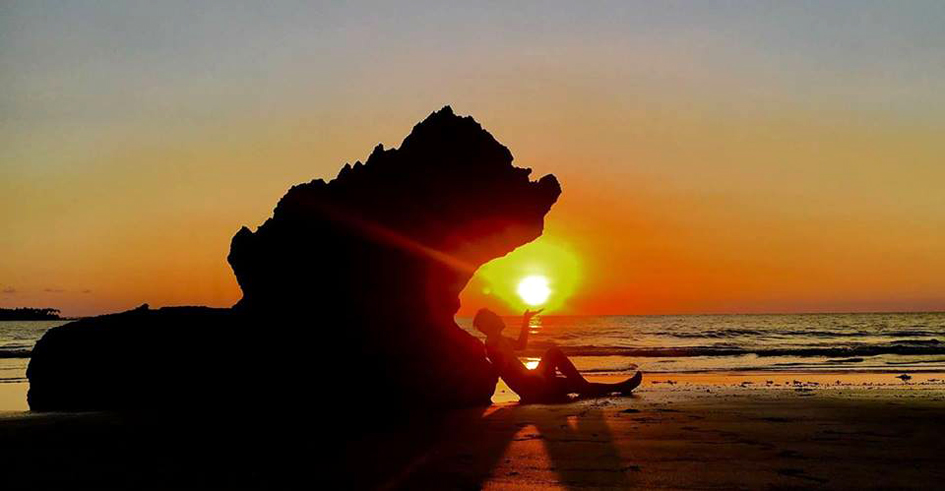 Q. Okay, but you mention beaches ?
A. Yes I do. The Bangkok Post published a rather long article on the subject of nudity in Thailand. https://www.bangkokpost.com/news/investigation/246323/criminal-law-in-thailand-part-lxxi-nudity-at-clubs The purpose of that article, which now appears to be off-line, was largely covering the subject of nudity in night clubs and what constitutes being in the public eye. Further, last year two tourists were arrested for nudity at a Thai temple. I want to point to a quote within that article:
"Tourists should show respect for places of cultural, historical and religious importance because it is basic good manners, Pol Col Choengron said." Further, the article stated the tourists were arrested for "nudity in public" and there was photographic evidence. We do not permit any of our guests to take questionable pictures of each other. Our website asks the open question, if there are no other people present, no other people in view, no photographs, is it risky?
Q. How is it you can get to these beaches and common tourists can't?
A. Common tourists don't have access to a big cruising yacht and have to return to hotels for the night. Our cruising yacht permits us to travel to places far from the tourists. I term our vessel a floating gay resort because essentially that is exactly what we are. We provide accommodations, meals, and even entertainment.

Q. How many guys can you take per trip, how long are trips, and how much does it cost?
A. We limit trips to 8 guys since we have 4 single bunks and 2 king size bunks. Trips are 7 days and 6 nights and the cost depends on how close the trip is to the peak season. Guys need to have some flexibility since the exact route and stops may have to be adjusted owing to weather conditions at the time.
Q. Where do your cruises visit?
A. The trip start from Phuket and visit various island and 2 marina park areas, all in the Andaman sea.
Q. Your yacht must be fairly large.
A. It is. We are certainly the widest. A trimaran has three hulls and our vessel is a full 14 meters (40ft) wide which means we have incredible stability. It is so big I am hoping to integrate with the local gay community to offer it at no charge for fund raising events.
Q. What about competitors?
A. There are a few firms that are attempting to rent out smaller catamarans and fill them with gay guys for trips to remote islands. However, these trips have a high overhead. They must cover the cost of renting a vessel and salary and flight of a European captain.
Q. How do guys reach you?
A. The best route is via our website: www.hotboyssailing.com Since we are frequently sailing, please allow us a few days to reply. This said, we do have an on-line booking function on the site which allows guys to make and confirm a reservation at anytime. Thank you for your time and I look forward to welcoming visitors aboard.