Chiang Mai Gay Scene
Welcome to Chiang Mai.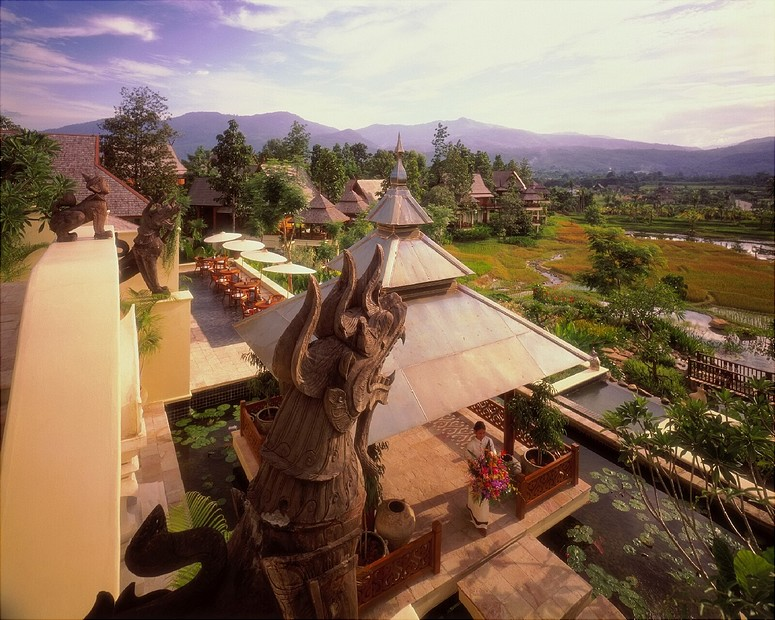 Whether you want to chill out, immerse yourself in history or simply check out the smoking hot nightlife, Chiang Mai, in Northern Thailand, has a little bit of something to please everyone.
Like most of the cities of the north, Chiang Mai is far more laid back than the southern metropolises like Bangkok, and the prices are far more reasonable.
Chiang Mai is not only one of the oldest cities in Thailand, it has also hosted western tourists for hundreds of years. The city traces its own origins back at least 700 years and there are records of European explorers writing home about this "fair and great town" in the 1500s.
The long history of this town is a boon to tourists who can marvel at the archeological and historical artifacts that seem to burst out of the countryside.
For much of its storied history Chiang Mai was an important cultural and religious center for both Siam and Burma, which helps explain the huge number of ruins and temples that still remain to this day.
Although Chiang Mai has always boasted beautiful mountains and a pleasant climate, it did not start attracting large numbers of western tourists until the early 1990s, when people started looking for new places to relax and ways to save money.
Once people started visiting Chaing Mai, word spread fast and by the mid 1990s, Bangkok tourism speculators started buying up large chunks of the city and converting them into vacation havens.
Chaing Mai celebrated its 700th anniversary in 1992 and in 1998 played host to the Asia Games sporting events.
During the day you will want to take a walking tour through some of the more than 300 Buddhist temples including Wat Phra Singh Wat Chiang Man Wat Phan Tao Wat Jet Yod and Wat Suan Dawk all of which are at least 500 years old.
You can walk through the temples on your own or rent a guide for the day. Please remember to dress respectfully when you visit any temple in Thailand; flip-flops and shorts are not appreciated.

If you are into shopping, Chiang Mai has one of the most exciting nighttime bazaars in all of Thailand. This is where you want to go in order to get great deals on silk and traditional hand made crafts.
On days when you don't feel like hiking or walking, you can enjoy any number of boat trips up and down the Ping River. Just sit back, relax, watch the scenery and let your captain take charge!
Chaing Mai is known as the city to go to in Thailand if you want gourmet meals at affordable prices. There are literally dozens of restaurants in the city, and almost all of them are world class. You can find nearly any type of food you desire, and you won't have to worry about busting your wallet.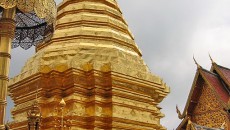 The most interesting ruins in the region are called Wiang Kum Kham. They are from a lively city that was washed out in a flood 700 years ago.
By far the most popular tourist activity in Chaing Mai is to ride an elephant into the jungle. These tame beasts are so tall that you will be able to see for miles and the beasts are so tame that you will always feel secure. When we last went to the elephant farm in Chiang Mai, the elephant trainers greeted us and they put on a show for us. They showed us how they taught the elephants to paint, play soccer and basketball. All of this was quiet entertaining and just a warm up for the elephant trek through the wilderness. Riding one of these wild beasts is an incredible experience. It is simply one of the most amazing things that can be done in Thailand. The elephants helped build ancient Thailand and they are respected and revered.
White water rafting is another popular activity, as is rock climbing. You can rent all the gear you will need for both activities fairly cheaply if you just ask around. There is a rock climbing wall downtown that you can practice at. It is also in the middle of many gay beer bars. If you are into people watching, watching the climbers ascend the wall while sipping on a beer is very relaxing.
Thailand is becoming known for its amazing gold courses. There are many tours planned that bring US and European citizens to Thailand for a week or two of playing golf at some of the most amazing courses in the world.
For those of you who like to explore on your own, local guides will be happy to prepare trekking maps that will explain how to walk into and through many of the tiny villages that dot the mountains around the city.
Like all of Thailand the people of Chaing Mai are very tolerant and this extends to gays and lesbians. The nightlife is hot and you can engage a host or waiter at most of the gay bars, go go taverns and meeting places. As you would expect there are many Thai ladyboys; not for everyone, but if that's your thing you know who you are.
For all the bars in the area that have shows, your best bet is to arrive around 10 p.m. and scope out the local talent before the hot boys take the stage. All feature red-hot dancers and hosts that will be ready to meet any desire you seek filled. These bars change constantly and many open and close so for the most up to date information, please see our City Guide section. The boys that work the bars here do not make salary so they do not always show nightly. Some nights are great and others just OK. It is our understanding that the boys that participate in a routine get money for that but they don't do this every night.
Far raunchier is the Club One Seven. This sauna has large cruising areas, an outdoor swimming area, a bar and lots of dark corners where naughty boys can get to know each other better.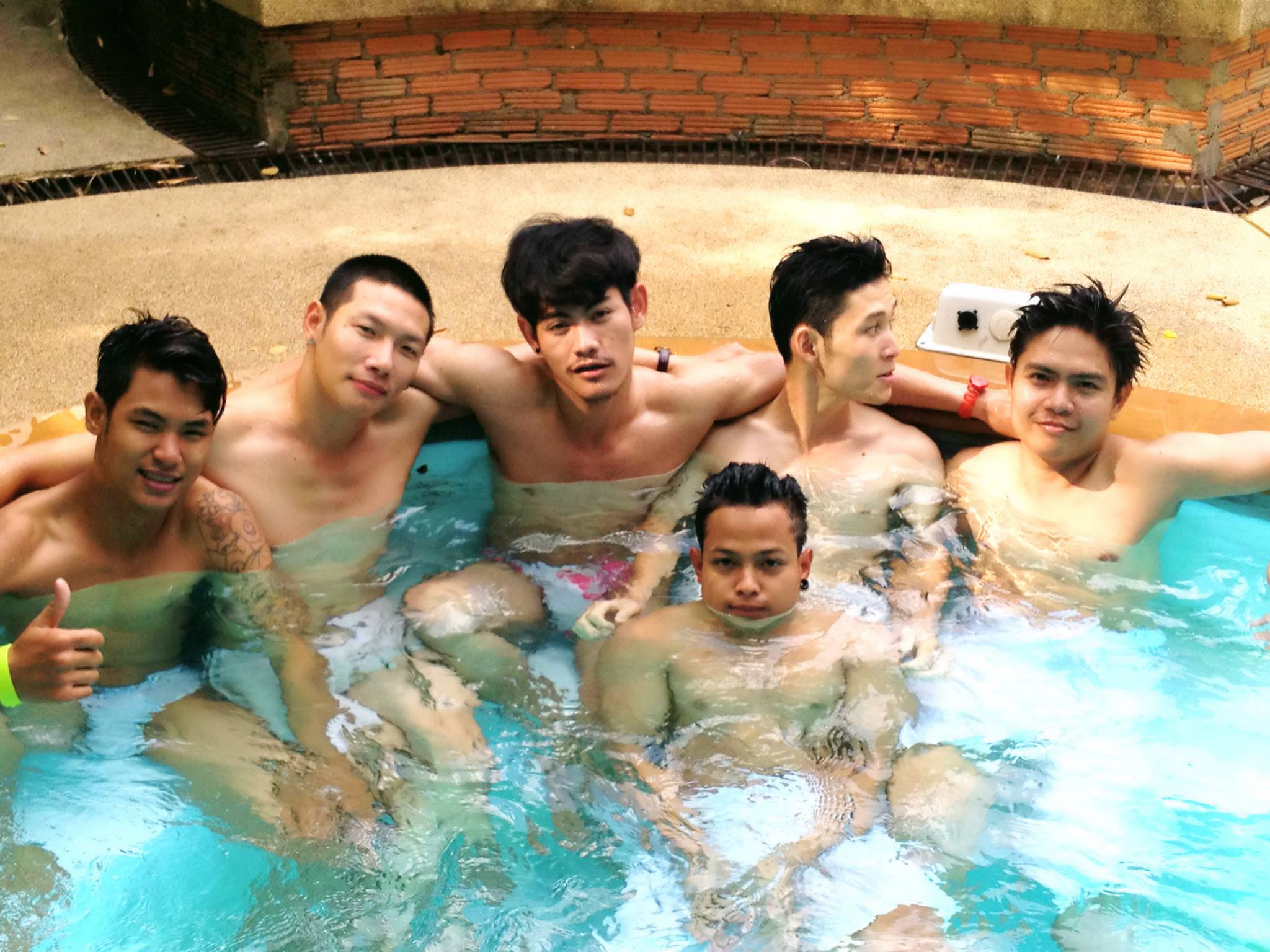 Club One Seven
385/2 Charoen Prathet Road, Changklan,
Muang, Chiang Mai 50100, Thailand
Tel: +66 (0) 53 274 317
Email: chiangmai@cluboneseven.net
www.cluboneseven.net
Also, give the sauna that all the Thais go to for companionship. You may not find many other farangs here as it is really a bit out of the way but it is a great place and you will find the gay boys here.
The Night Bazaar area on Chang Klan Road is also a feast of gay establishments that will rock your world.
Night Bazaar Bars and Peak Bars
Chang Klan Rd
At some point in your trip you will want to spend some time in the city center. While this is where most of the straight tourists end up passing most of their evenings, there is also a good deal of gay friendly fun to be found if you know where to look for it!
If you just want to go cruising, head over the Thaphae Gate after dark. This is the headquarters for all of the local hustlers and bad boys looking to have a good time. We were lucky enough to find locals at PJ's Guest House who were willing to show us the ropes and show us where all the night cruising areas were. If you have a local for a guide and they are gay and know the area, Chiang Mai is a wonderful gay meeting area. If you are on your own, you may not find what you are looking for.
As with most cities in Thailand, the gay scene in Chaing Mai is constantly changing but this guide should give a good idea where to start looking for your carnal adventures.
We just can't wait for you to come visit; we know you will have as good a time as we do!